Last month, I went on a course writing retreat for myself. I have been wanting to put aside some focus time to write content for my Product Strategy for Designers course, and I thought it would be motivational to get out of my usual office space to do so.
I found a beautiful Airbnb in the forest at Jordan River in Vancouver island, and it turned out to be the perfect spot to facilitate motivation and creativity. The architecture was beautiful, there was gorgeous seating, and the huge bay windows allowed for a ton of sunlight to come through with a beautiful view of the forest around me. It was the distraction-free and peaceful environment I needed.
What made my retreat successful was a combination of the right setting, materials, and setting a schedule ahead of time.
Keychron K3 Mechanical Keyboard: A top-notch keyboard I've made a video about in the past. I love it and bring it even when I travel!
Nexstand: I bring this whenever I travel! I find it helpful to prop my laptop up at the correct eye height and to not hunch over while I work. Get 10% off with code: FEMKE10​
Creating a schedule: Even though this was a stay-cation, I set clear intentions from the beginning. I knew I needed some direction on when to work, but also when I would need to take a break. I focused on a "work hard, play hard" mindset, and dedicated time to work as well as do yoga, go on a walk, and go offline for candle-making
Chill-hop beats: the perfect ambient background music that doesn't distract me while I write.
Pomodoro timer: Using the pomodoro method I worked in 25 minute blocks with 5 minute breaks every hour. It kept me hyperfocused and gave my day structure.
Pen + paper: I don't find myself reaching for these tools as often anymore, but it was helpful to jot down thoughts in a free-form way.
Interested in joining my course? Sign up for the waitlist here.​
Hopefully these tips help you plan your next working staycation!
-Femke
---
In this issue:
🔥 Energize your career with the best designers

🤑 Nexstand discount code

🫶 Upcoming conferences

👀 Introducing Scribbles!

🤫 New job postings in the talent collective

💎 Gems of the week
---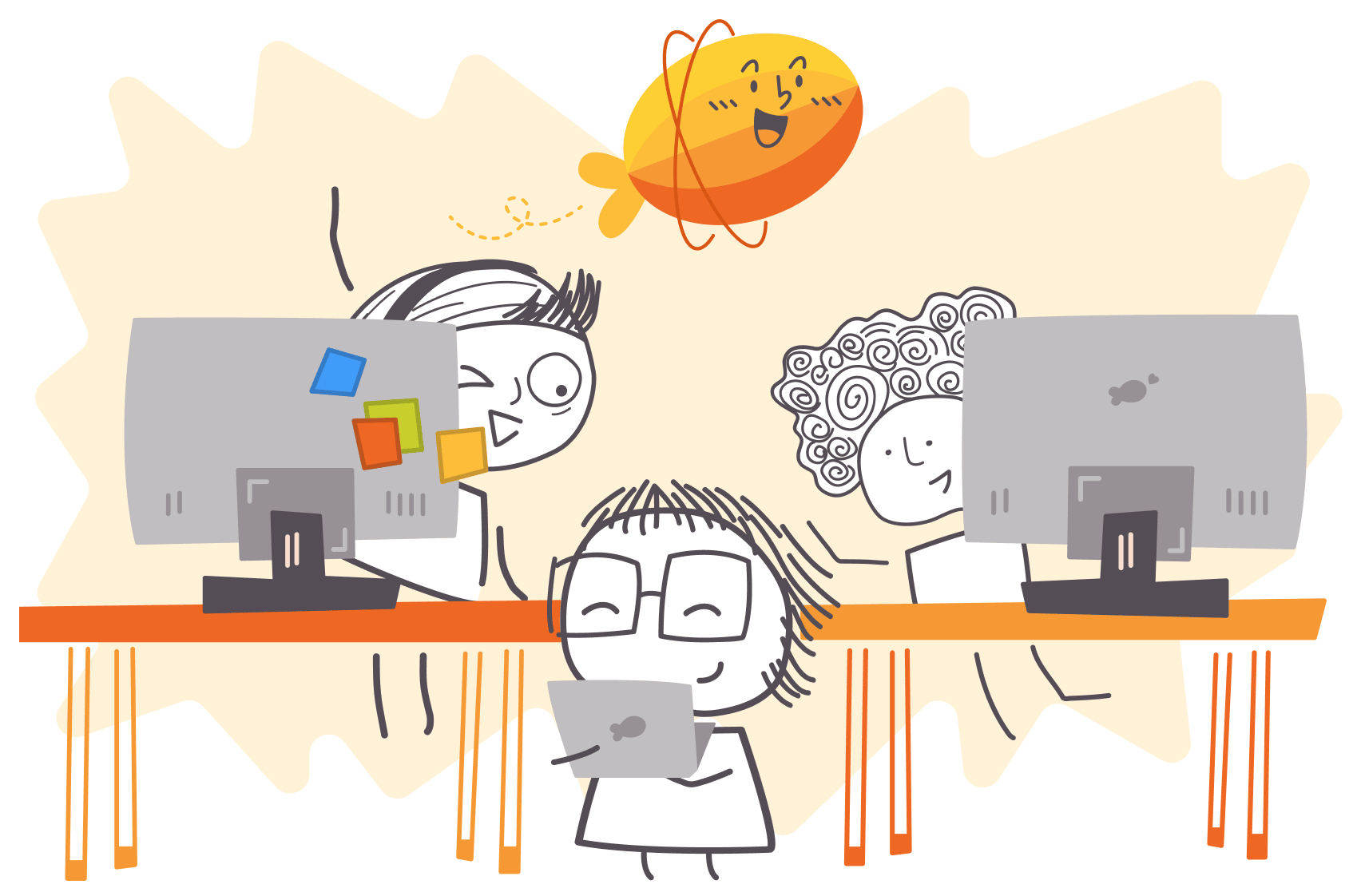 Design tools can't do it all
Organize screens, build flows, and scale design systems in Zeplin, a workspace friendly to the entire team — from designers to developers, PMs, and everyone in between. Use the code ZEPLINHEARTSFEMKE when creating a workspace, or click the link below for a free trial on a paid plan!
---
✅ Stop slouching and get more done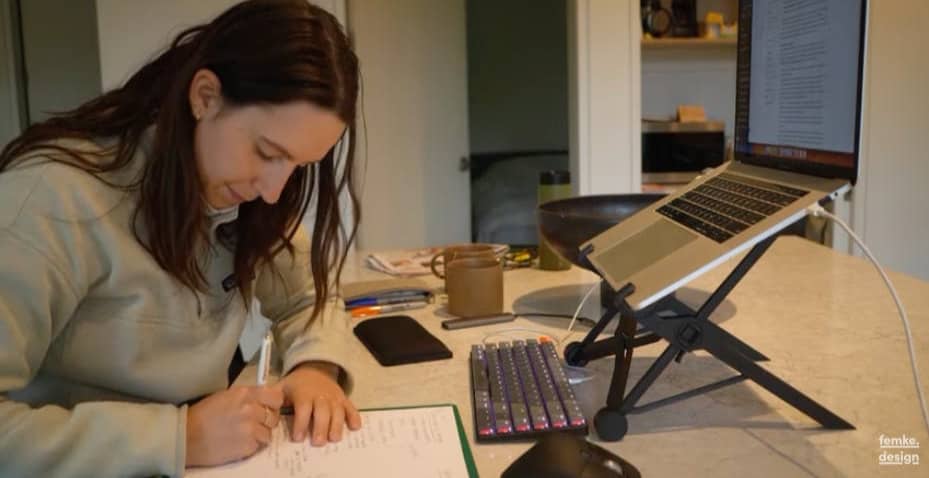 My Nexstand is one of my favourite products when I'm working and travelling. It's super portable, makes working away from home more convenient, and helps me sit up straight (even if it's just a little!) Use code FEMKE10 for 10% off.
---
✨ Upcoming conferences
I'll be speaking at the Vancouver UX Awards on March 29, 2023. Known as Vancouver's largest UX Design event, there will be opportunities for user-centric organizations, agencies, start-ups, freelancers, and students to be recognized for their work over the past year. Interested in submitting your work? Submit here.​
​Awwards Digital Thinkers Conference is in Toronto from May 3 to 5, 2023. I've been invited to give a crash course in the skills needed to have strategic influence and build strong partnerships within your cross-functional teams. Come by and get a taste of what it's like to make sense of ambiguous product challenges, make design decisions based on rationale, and ultimately have influence and impact.
---
👀 Add an organic, handwritten, real-world touch to your digital files
If you've ever wanted to add a hand-drawn element to your digital designs without having to actually, you know, draw anything... Charli has the perfect library for you. Introducing Scribbles! ✍️A library of hand-drawn vectors for use in Figma & FigJam for just $5.
Scribbles is a component library of 100 different shapes, each drawn in 4 different pen weights & set up as variants for you to add life & creativity to your FigJam's or Figma files.
---
Join the Talent Collective ✨
Looking to move up in your career, or perhaps looking for something new? Search through our collection of curated product design job opportunities.
Early Product Designer @ X1 Card

Senior Product Designer - Speed @ Wise

Lead UX Researcher @ TikTok
New jobs are added every Friday! Join the talent collective here.​
---
✍️ It's time to get your focus back
Transform the way you work. Through individual coaching, workshops, customized learning and development programs. Transition to proactive time management, recognize, make, and keep priorities, so you can get back to doing what you do best.
---
🏫 Office hours with design founder Sera Tajima
Watch our latest femke.design community event! Sera is the founder and Principal Designer of The Craft with over 7 years of experience working with tech startups to bring their ideas to life. Sera discusses courses, a new UX bootcamp, and answers community questions!
---
Gems of the week 💎
Joey Banks

@joeyabanks
March 7th 2023
📱 Joey Banks just released his new iPadOS 16 UI Kit for Figma! It comes with 100s of components (built with auto layout), light and dark themes, templates, and more! Don't miss out on this one.
femke

@femkesvs
March 14th 2023
🏃‍♀️ I'm thinking of getting a walking treadmill and asked my followers on Twitter their thoughts!
Dan Mall

@danmall
March 6th 2023
🧑‍💻 An insightful thread by Dan Mall about design systems and what makes them successful.
---
Have a topic you'd like us to chat about? Reply to this email and let me know!
​