​
​
Hey Reader,
Does this sound familiar?
Kevin is a product manager at a mid-sized tech company. They're running behind on meeting their OKR's for the quarter and are feeling the pressure to quickly innovate and come up with a solution. After thinking of some ideas on their own, they approach you with an idea and a solution which is vaguely written out in a document. They ask you to start designing and prioritize the project immediately. On top of that, they'd like to see some wireframes by the end of the week.
Panic. Frustration. Disagreement. Stress. These are just some of the emotions that come up for me when reading this. Is it similar for you?
These are the feelings I want to help you avoid in your design career.
In just 4 weeks, learn the skills needed to have the strategic influence and build strong product <> design partnerships. Stop doubting yourself, and learn to influence product roadmaps all while bringing more value to your team. Yes, YOU can lead the way. You will gain access to resources, and join weekly live sessions where you can ask questions specific to your career.
Learn more in the Course Syllabus below:
1️⃣ Module 1: Introduction to Product
I'll share how to gain the confidence to take on PM responsibilities when needed, and learn the product industry's best-kept secret - how to write an effective PRD (product requirements document).
2️⃣ Module 2: Develop product strategy
Create a vision for your team that will inspire confidence. Together we'll work towards increasing confidence in contributing to product strategy, and I'll also share how to influence product strategy through design and the difference between outcomes and output.
3️⃣ Module 3: Craft principles
Learn how to write a product manifesto. By creating principles for a team, segment, or project you will learn the principles of decision-making, and alignment.
4️⃣ Module 4: Lead through communication
Communication across teams can be difficult. Through prompts, we will focus on how to create a foundation for successful collaboration with your peers, become a proactive communicator, and create a communication strategy (with tried-and-true templates!)
5️⃣ Module 5: Become an engaging storyteller
Storytelling is an art form. Gain confidence and find your style through the components that make up a good story and ensure your story has a strong foundation - every time.
6️⃣ Module 6: Influence design culture
Put everything you've learned into action and finally join the product roundtable. In this module, we'll discuss how to effectively bring ideas and suggestions to Design Leadership.
The last day to enroll is March 1, 2023! Only 🔥17 spots left 🔥
---
In this issue:
🔥 An awesome Figma plugin

🫶 Upcoming speaking events

🤫 A sneak peek into an event available ONLY for community members​

💎 Gems of the week
---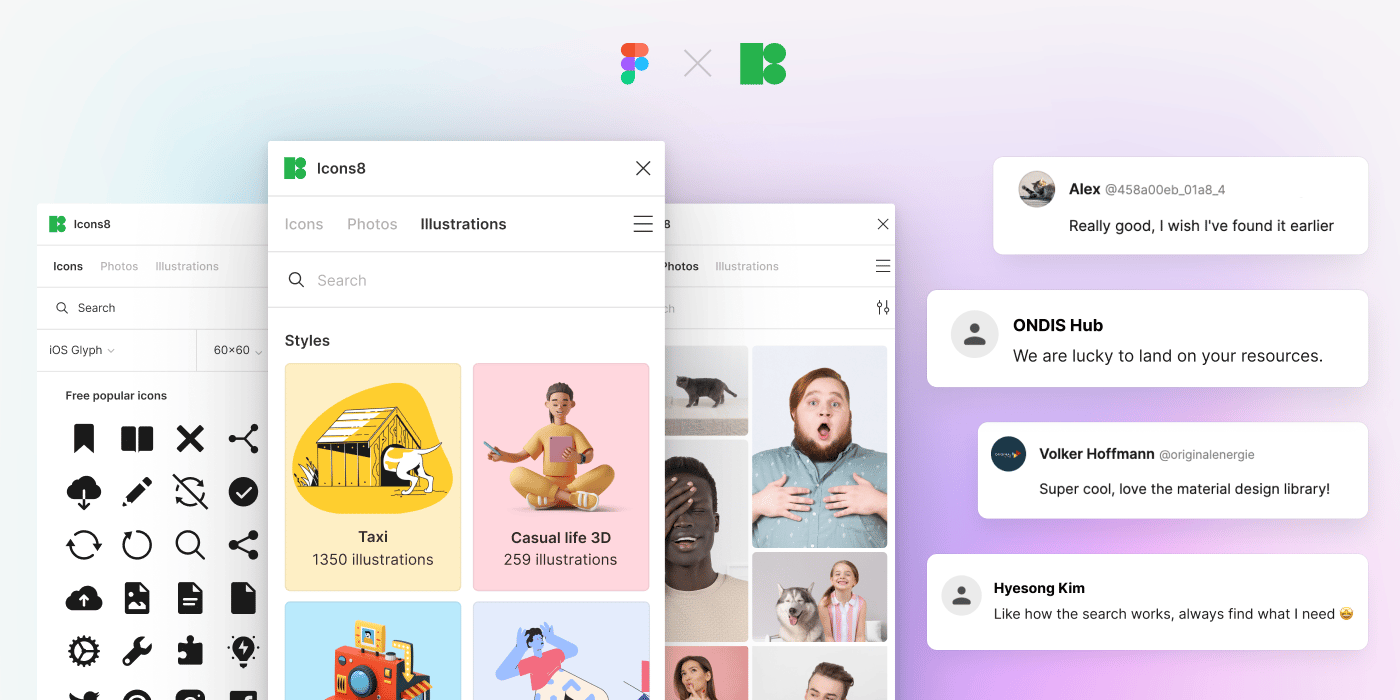 All graphics in your Figma project. Just drag and drop.
Tons of pixel-perfect icons, illustrations from top Dribble artists, and professionally made photos that match each other right at your fingertips. Free to use for a link to Icons8.
---
Save time, make more money 🤑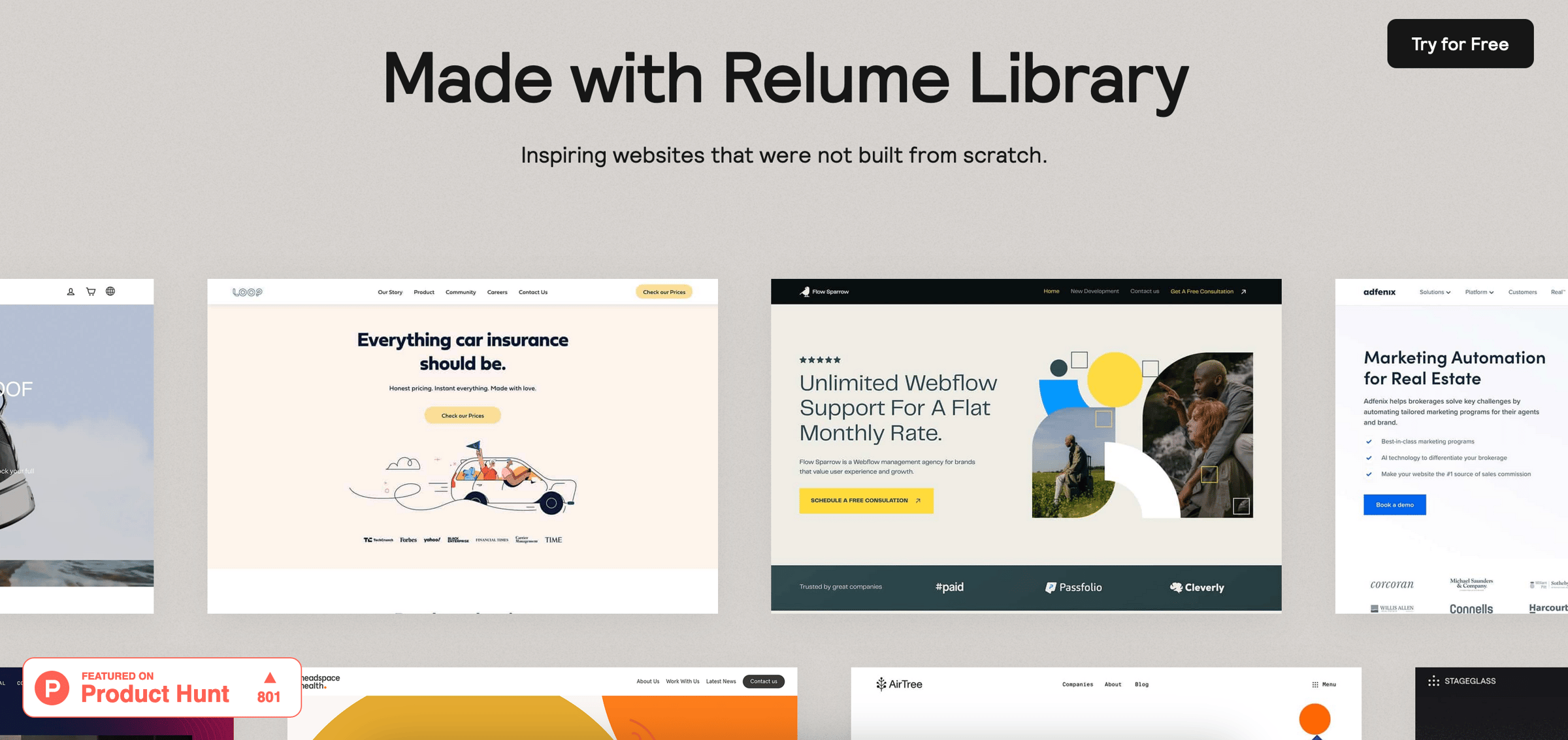 Join the 25k+ Webflow developers that have saved time, streamlined processes, and made more money. With Relume Library, you will be able to copy and paste fully responsive components with one click to your Webflow projects.
Design and build websites in hours, not days.
---
Join the Talent Collective ✨
Looking to move up in your career, or perhaps looking for something new? Search through our collection of curated product design job opportunities. New jobs are added every Friday!
​Principal Product Designer @ Udemy​
Ideal for: those who thrive at bringing diverse groups of people together to accomplish challenging and meaningful work that delivers outcomes.

Location: Remote
Ideal for: those system thinkers comfortable in a context where they have a broad sphere of influence, and the ambiguity that comes with that.

Location: Remote | Vancouver, Canada
---
Design community sneak peek! 👀
Join us for a special livestream on February 23 at 3pm PST with Gordon Ching, a Design Operations Manager @ Affirm. He'll go over the meaning of DesignOps and how to collaborate with or introduce DesignOps in your organization.
---
Upcoming in-person events ✨
I'll be speaking at the Awwwards Digital Thinkers Conference on May 3 - 5, 2023.
I'll share a crash course in the skills needed to have strategic influence and build strong partnerships in your cross-functional teams.
I'll be speaking at the Vancouver UX Awards on March 29, 2023
Known as Vancouver's largest UX Design event, there will be opportunities for user-centric organizations, agencies, start-ups, freelancers, and students to be recognized for their work over the past year. Interested in submitting your work? Submit here.​
---
Gems of the week 💎
Arnaud Benard

@arnaudai
February 8th 2023
| | | | |
| --- | --- | --- | --- |
| 1,377 | Retweets | 6,146 | Likes |
This concept totally blew my mind! It's the first AI product that uses natural language to generate UI designs.
Watch Lenny's podcast where he interviewed a PM in AI from Meta. They talk what product management in AI is like, why it's the future & more. Very insightful episode!
Maybe: Damien

@damiencorrell
February 8th 2023
The insights for FigJam's new brand were such a fun read! TLDR: they created a custom typeface with 4 different versions of an exclamation mark to emulate written type - genius!
---
Have a topic you'd like us to chat about? Reply to this email and let me know!
​