Hey Reader,
✨ Welcome 2023 ✨
On social media, I've been seeing this trend of a New Year "what's in/what's out" list. Across all different types of niches in tech, to people who barely ever post on social media in the first place.
I am now home from my trip to New Zealand where I spent the holidays with my family, but now I'm ready to dive into the new year in my new role as Design Lead at Gusto. This vibrant energy made me decide to partake in this trend - but with my own spin, I want to exclude what's "out". Who am I to judge?
🧠 Coaching sessions: This year I want to take mentoring to the next level and go deeper into your growth and career. With coaching, we will have a total of 6 calls with 30-minute time slots that will be dedicated to your growth and career development - sign up here.​
In the first call, we will create a personalized plan where we will outline key goals and success metrics. This offering is limited to only 6 people per quarter to ensure you get dedicated support each session. By sunsetting one-off 1:1 sessions, we will work holistically towards completing your goals and making your 2023 successful! (Note: community members will still be able to book 1:1 sessions here).
📈 Level up my Figma skills: I have grown very comfortable with Figma. I use it every day, but let's be honest, sometimes I detach components when I know I'm all alone in the Figma file. 🙈 To make sure the design systems I create are effective in different scenarios, I want to explore optimizing variants, auto-layouts, and any new features Figma releases. I found this awesome database, designerlynx.io, it holds the most essential Figma resources and I'm excited to dive in!
🌉 Meet me in San Francisco: This year, I want to get to know all of you more! In the community, we hold masterminds and coffee chats, but I'm talking about real-life experiences. At the end of this month, I'll be in San Francisco and will be hosting a meet-up on January 26th - RSVP here.​
🚀 Launching my course: As many of you know, I'm currently working with Dive to create a course with a focus on strategically influencing product design. As I work through creating all-new exclusive video content and resources (like templates and worksheets 👀) I am looking for your input. I want to understand what course name resonates with you. If you could take the time to answer my short survey here that would be greatly appreciated. If all this resonates - join the waitlist here!​
Let's have an awesome year! 🎉
---
Sponsored
How to optimize your design-to-development workflow
A key aspect of building designs is giving developers exactly what they need. See how Zeplin makes design handoff a seamless part of the development process.
---
2023: The year of completing your portfolio ✔️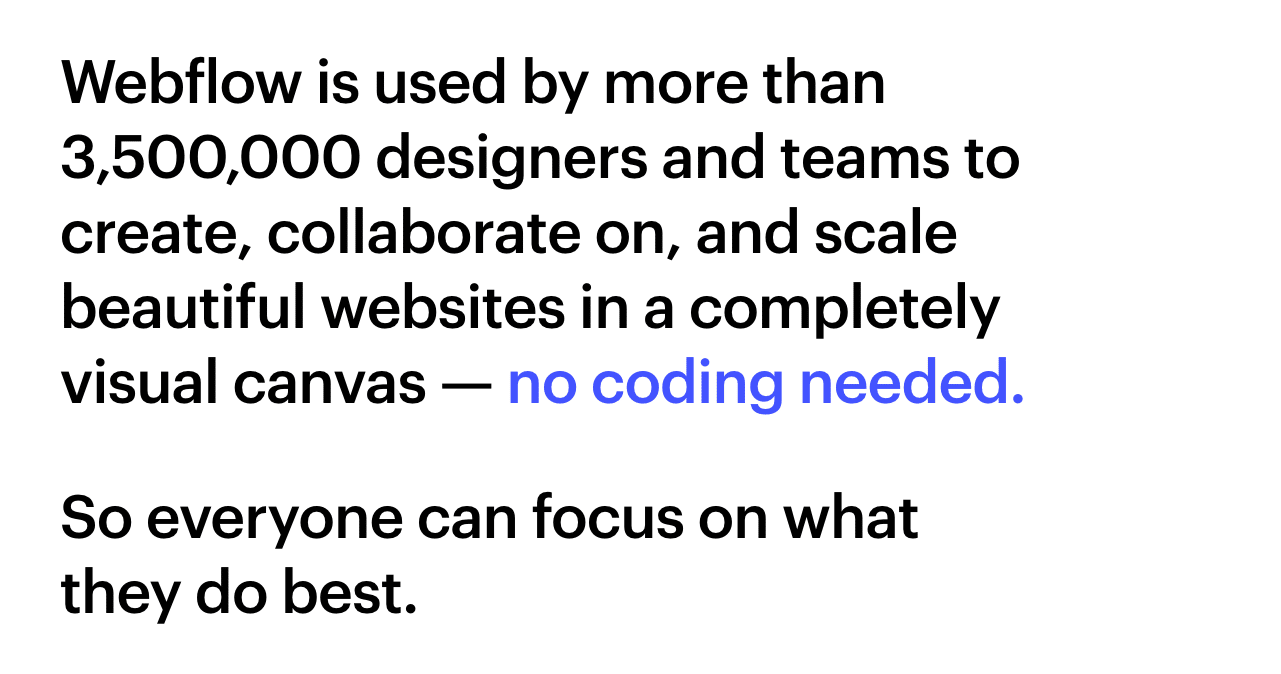 Looking for a new place to host your portfolio in the new year? My website is currently hosted on Webflow and I love it! Making updates to fit my business needs is hassle-free and fun. Get 20% off any Webflow site or workspace plan redeemed now through January 31st.
Use code: affiliate-femke-design
---
Free invite: Making AI Speak Human experience 🤖
Join Conversation Design Festival for a free event featuring workshops & hackathons, tips to advance your conversational AI career, insights into future developments & best practice, work on use cases with industry experts and more!
---
Do they care about design at all? How to assess design maturity at a company 💡
Do you find yourself fighting an uphill battle advocating for design at your company? 🤔 Learn how to assess the level of design maturity at a company during the interview process.
In this video I share exact interview questions I asked when recently interviewing for a design position, to help you assess the design practice at the company, their level of design maturity and whether it's a right fit for the kind of role and company you're looking for.
---
Gems of the week 💎
⚡ Learn new UX/UI Figma tips and tricks - supafast!
​Zander Whitehurst has a knack for making seemingly complex Figma designs and prototyping into bite-sized tutorials - check them out!
✨ Macarena Luizi's studio
Macarena Luzi

@macarenaluzi
December 22nd 2022
What an absolute gem of a studio - so vibrant and fun!
🚀 My product design strategy course will be going live soon!
femke – 🚧 away until Feb '23

@femkesvs
December 28th 2022
I am taking time off Twitter in order to concentrate on creating my new course with Dive. In the meantime, I'd love to hear your thoughts on what you'd like to learn, reply to this newsletter and let's talk!
---
Have a topic you'd like us to chat about? Reply to this email and let me know!
​